A Multidisciplinary Engineering Firm
TMA, a Reliable Engineering Partner.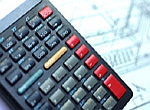 TMA muhendislik ltd. is a multidisciplenary independent Turkish engineering firm founded in 1987. It has been successfully serving the local as well as the foreign construction industries. Since its foundation the firm has rendered services to a diverse group of Clients and has enjoyed repeat commissions from them. The firm's unwavering dedication to true professionalism and highest ethic principles has made it one of the leading engineering firms in Turkey. TMA prides itself for completion of projects on time within budget and technical excellence. Russia, Libya, Kingdom of Saudi Arabia, Hashemite Kingdom of Jordan, Kosova are among the countries where the firm undertook design and consultancy work.